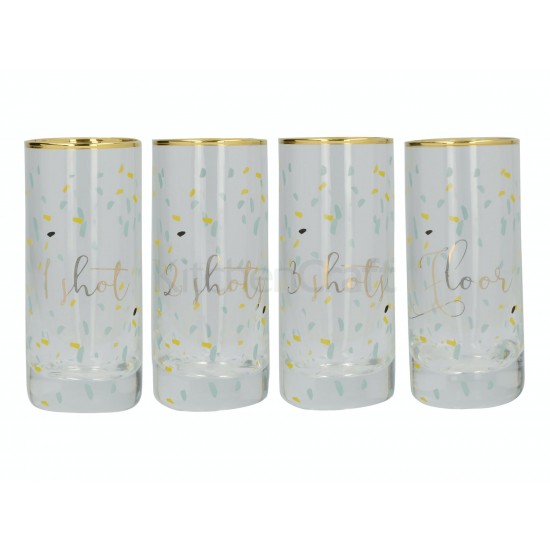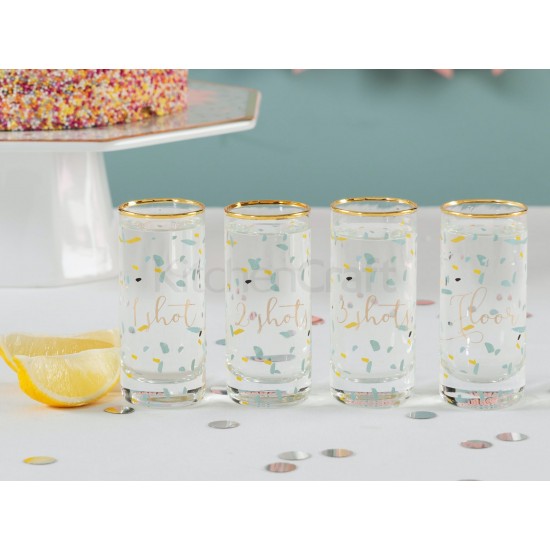 -10 % Limited Stock


Creative Tops Ava & I Party Set Of 4 Shot Glasses
2,250.00 KES
2,500.00 KES
Ex Tax: 2,250.00 KES
This item is not available online at present but may be available in one of our shops.

Please see below where it may be available.
WhatsApp or Call us on 0714389495 for any inquries.
Store
Quantity
Warehouse - vituzote.com
0
vituzote.com at Junction Mall
0
vituzote.com at Yaya Center 1st Floor
0
vituzote.com at Sarit Center
1
vituzote.com at Imaara Mall
0
These shot glasses are from the stunning Ava & I collection, perfectly balancing feminine prettiness with modern style and a sprinkle of sass. A fun design for parties and celebrations, each glass has its own slogan and is patterned with confetti and a luxury gold rim to frame it's design. Progressing in stages of the party, the slogans read: "1 shot", "2 shot", "3 shot", "Floor" in curving gold calligraphy. A perfect gift for birthdays and special occasions, this shot glass set is presented in an Ava & I window gift box. Capacity: 100ml/3.8fl oz.
1 shots, 2 shots, 3 shots …floor! Get in the mood to party by drinking spirits from these gorgeous gold-rimmed shot glasses

Brought to you by Ava & I, these shot glasses are perfect for parties, combining traditional style with lashings of style and sass

These mini glasses will add a touch of glam to any shot. Get your mates together, fill the glasses with spirits, say cheers and gulp!

The colourful confetti pattern and quirky, loopy lettering on each glass is topped off by a gorgeous gold-coloured rim

The glasses measure 4 cm x 9 cm (1½" x 3½"), have a 100 ml capacity and are hand-wash only.