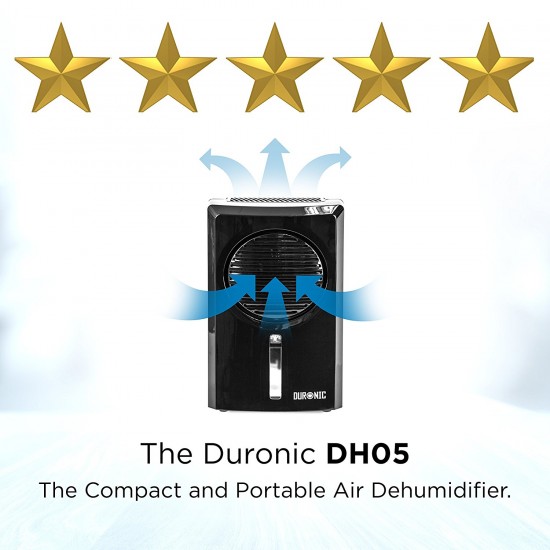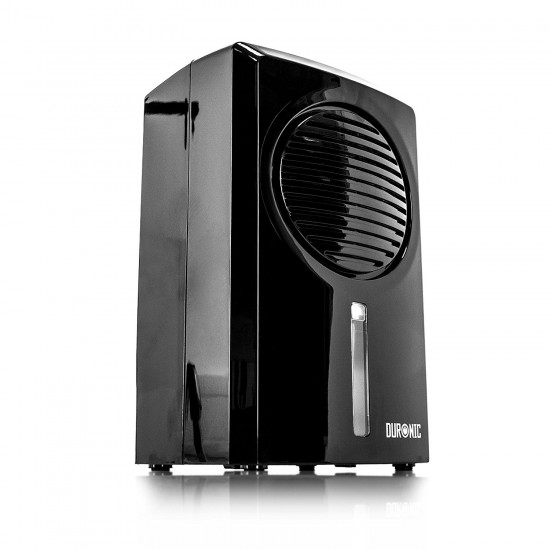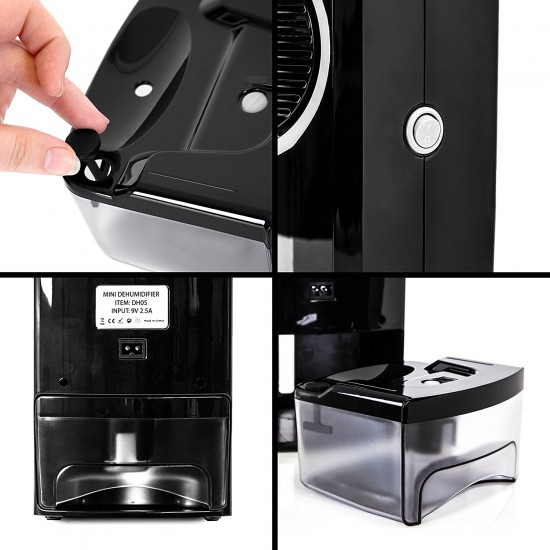 Limited Stock




Duronic Mini Compact Black 500ml Portable Air Dehumidifier for Mould / Damp and Moisture - 1 YR Warranty
Stock:

Limited Stock

Brand: Duronic
Model:

DH05
This item is not available online at present but may be available in one of our shops.

Please see below where it may be available.
WhatsApp or Call us on 0714389495 for any inquries.
Store
Quantity
Warehouse - vituzote.com
0
vituzote.com at Junction Mall
0
vituzote.com at Yaya Center 1st Floor
1
Uganda vituzote.com - Uganda
0
vituzote.com at Sarit Center
1
vituzote.com at Imaara Mall
0
This compact dehumidifier from Duronic will quickly and efficiently remove damp, mould and moisture from the air in any small rooms or spaces like wardrobe and cupboards. It has a 500ml capacity water tank which is perfect for small rooms and areas such as spaces in the home, kitchen, bedroom, cupboard, utility room, caravan, garage, stock room or any small room that's affected by damp
The Duronic DH05 mini dehumidifier is ideal for small rooms and small spaces of size 15m² in your home or office. Room and spaces can be a bedroom, cupboard, utility room, garage, etc. This is an ideal dehumidifier for tackling mould, damp and moisture in small spaces.

500ml Water tank is provided so you do not need to empty the tank every day - up to 250ml daily water collecting capacity - Visible water level compartment so you can always keep this in view.

Auto switches OFF when tank is full with a light indicator so there is no energy or electricity being wasted - 1 speed setting which operates quietly, without disturbing anyone.

22.5W power motor is used to get the unit working at optimum level so its not using too little or too much electricity. Includes adaptor so there is no need to replace batteries - Washable filter is included so you can optimise the life length of the filter..

Small compact size: 15.4 x 13 x 22cm so you can easily use the unit on a shelf or a flat platform without taking much space. Even when not in use you can be reassured that it won't take too much storage space.
Features:
- Extracts up to 250ml of moisture per day.
- Suitable for room size: 15m².
- Large 500ml capacity
- Visible water tank
- Auto-Off when tank is full
- LED indicator when full
- Ultra-Quiet Technology
- Compact, portable and lightweight
- Ideal for home, office or caravan or any small areas.
In the box:
1 x Duronic Compact Dehumidifier
1 x DC Adapter
1 x Instruction Manual
Specifications:
Voltage: DC9V
Power: 22.5W
Capacity: 500ml
Unit size: 15.4 x 13 x 22cm