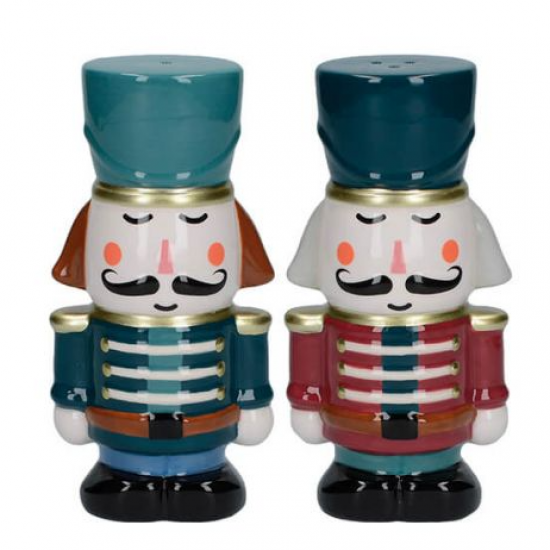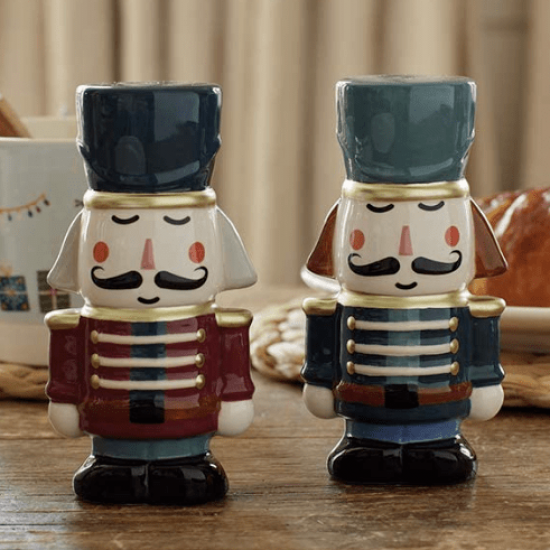 New -11 %


The Nutcracker Collection Salt and Pepper Shakers

Quality Products
For Your Home

Customer Service
Happy to Help

Fast Delivery
Countrywide
2,650.00 KES
2,985.00 KES
Ex Tax: 2,650.00 KES
Tags:
kitchencraft
,
the
,
nutcracker
,
collection
,
salt
,
and
,
pepper
,
shakers
,
new
,
arrivals
,
dining
,
c000760 gifts christmas
This super-cute, set of two salt and pepper shakers feature sculpted bodies to replicate the Nutcracker story along with hand painted detailing. Transform meal times with this enduring duo with their charming characterful ways and sprinkle salt, pepper and of course a little bit of magic to top it off.
With a sprinkle of imagination and a little help from KitchenCraft you can create a magical themed kitchen and table top display this Christmas with matching items within The Nutcracker Collection.
Features
Salt and pepper shakers measure: 6 cm x 5.2 cm x 11.9 cm (2.3 " x 2 " x 4.6 ")
Hand-painted, British design
Made of 100% dolomite ceramic
Shakers have a firm-fitting silicone bung on its base and are easy to fill
Makes a wonderful festive decoration or gift