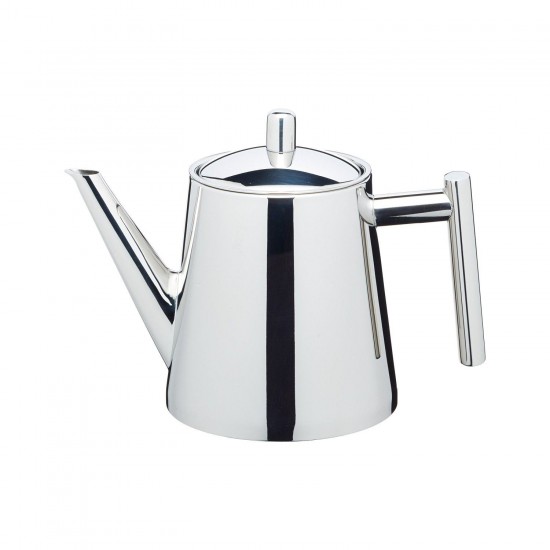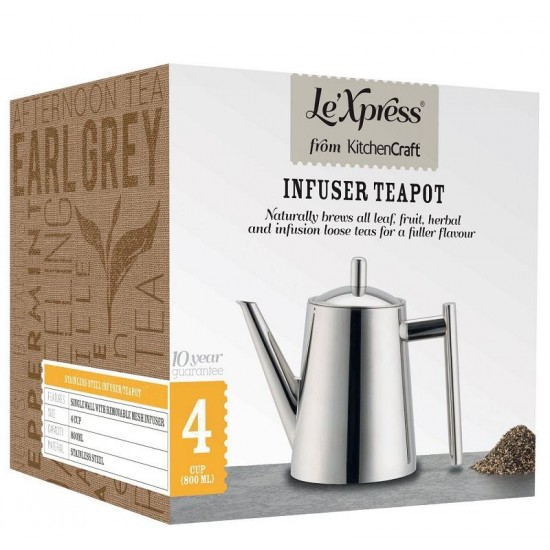 -6 %


Le Xpress Stainless Steel Infuser Teapot, Silver, 800 ml

Quality Products
For Your Home

Customer Service
Happy to Help

Fast Delivery
Countrywide
7,995.00 KES
8,500.00 KES
Ex Tax: 7,995.00 KES
Tags:
kitchen
,
craft
,
800
,
stainless
,
steel
,
infuser
,
teapot
,
silver
,
coffee
,
espresso new
,
arrivals
,
october-november gift
,
for
,
her gifts xpress kclxtp800
Fantastic for brewing up an early morning cup to start the day with or cups for visiting friends, the Le'Xpress 800 ml Stainless Steel Infuser Teapot has a capacity for four cups. Single walled, this teapot infuser is made from high quality stainless steel and features a removable mesh infuser.
You can fill your Le'Xpress 800 ml Stainless Steel Infuser Teapot with leaf, fruit, herbal and infusion teas to brew cups of tea, fuller in flavour. Once the wonderful flavours have been released and brewed, pouring your tea is easy. Its contemporary handle provides a secure, comfortable grip, while its angled spout is perfect for pouring without spills.
It also features a mirror polished finished - making it a striking piece to have on display in your kitchen. You can easily maintain it after each use. It's suitable to put in your dishwasher. However, it's important to remember that this stainless steel infuser teapot is not designed for stovetop use.
Designed for discerning drinkers of tea, coffee and other hot drinks, the Le'Xpress collection features an extensive selection of tools for making, serving and storing hot beverages.
A single wall infuser teapot made from stainless steel with a removable mesh infuser
Great for naturally brewing leaf, fruit, herbal and infusion loose teas for a fuller flavour
Contemporary design - with a stylish mirror polished finish
With a capacity of 800 ml, it's large enough to make 4 cups
Simple to keep clean - safe for use in your dishwasher