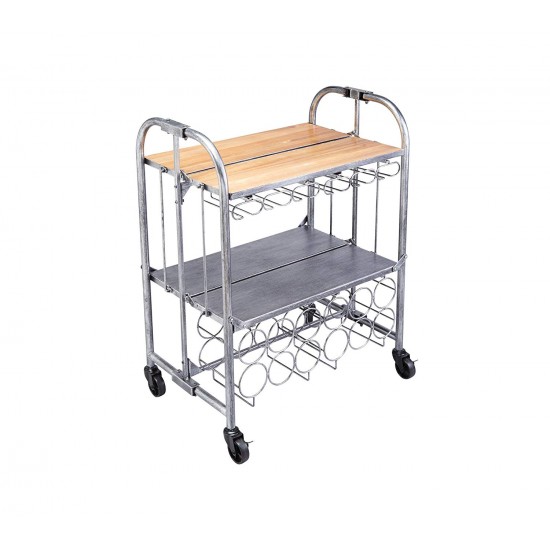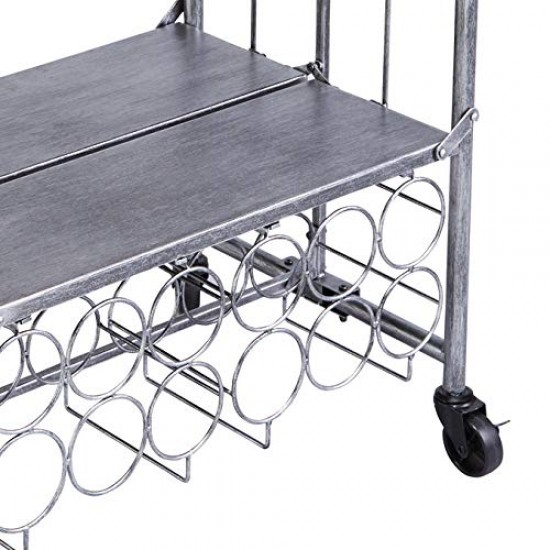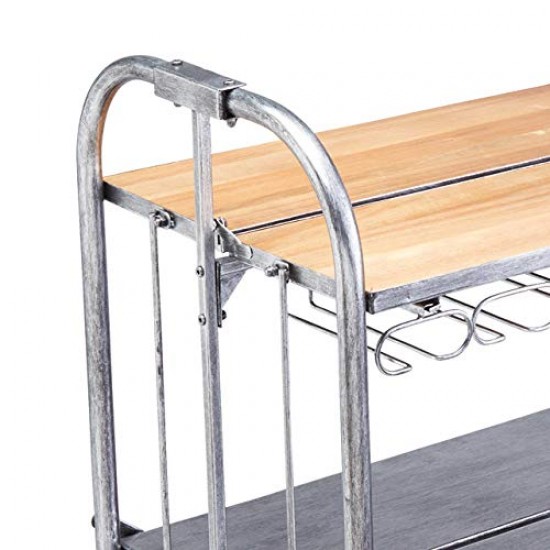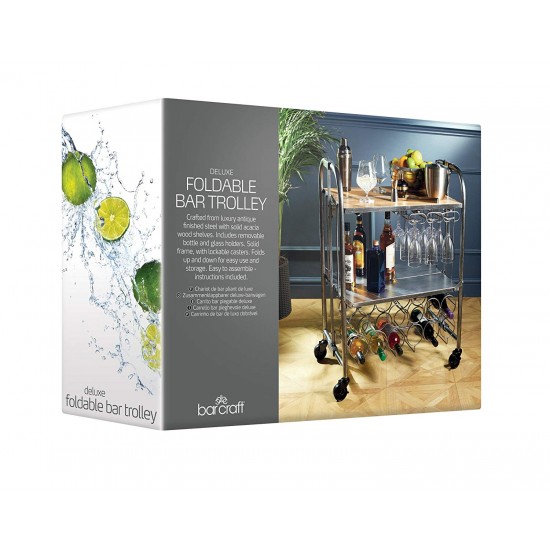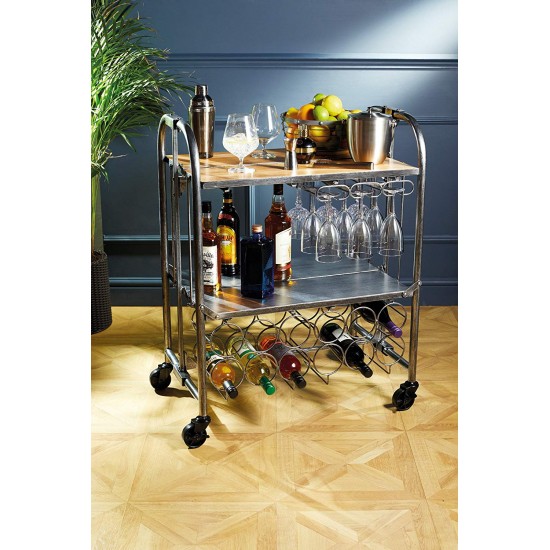 -11 %






BarCraft Folding Vintage-Style Home Bar Drinks Trolley, 71 x 46 x 94 cm (28" x 18" x 36.5")
31,250.00 KES
35,000.00 KES
Ex Tax: 31,250.00 KES
Tags:
kitchen
,
craft
,
barcraft
,
folding
,
vintage-style
,
home
,
drinks
,
trolley
,
(28 (28 (28 (28"
,
18"
,
36.5")
,
bar-accessories
,
bcbarcart
Love hosting parties, but sometimes feel like a member of staff in your own home - constantly flitting back and forth to the kitchen to fetch drinks? Keep wine glasses topped up, spirits at-the-ready and fresh cocktails flowing, without ever having to leave room and miss out on party fun, with this stunning antique-finish bar trolley!

The frame, lower shelving and drink/bottle racks are made from highly durable carbon steel and have been distressed to give the trolley cart a beautiful, vintage look. Store up to 12 bottles of your favourite bottles of wine, and fluted glasses in the detachable holders. Simply slide the racks in and out of the frame and position them however you see fit.

A gorgeous piece of acacia wood tops the serving trolley – the perfect stage for cocktail shakers, fresh fruit, ice buckets and any other drinking paraphernalia. When the party's over, give it a quick wipe down and fold it away in minutes for easy storage. The wheel castors do lock, however, so this home bar could also make an attractive permanent fixture in your dining or living room.

Bring all the fun of a big night out into the comfort of your own home with this stunning industrial-look foldable bar cart

Roll it into any party and delight your guests with fresh martinis or delicious G&Ts, or let them choose a bottle from the wine rack

The sturdy carbon steel frame exudes antique chic with its distressed finish. A natural acacia wood board sits on top for cocktail prep

Store up to 9 glasses and 12 bottles in the racks, which slide in and out of the frame, so you can organise the trolley to your liking

With lockable wheels for easy manoeuvring, and a folding design to save space.