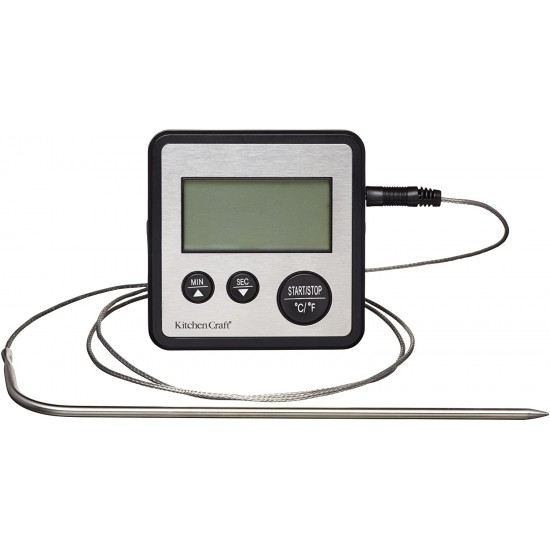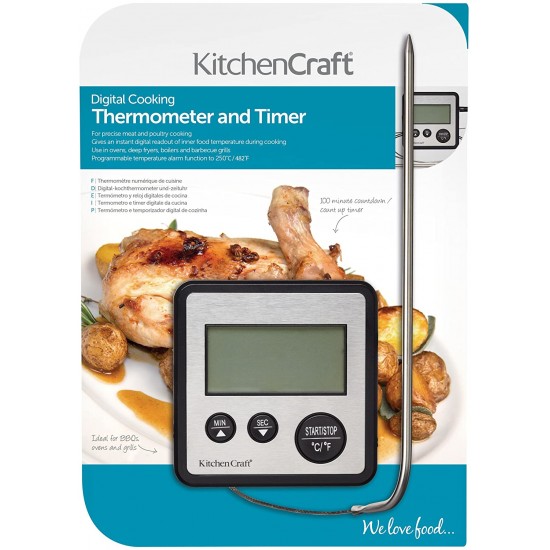 -14 % Limited Stock


Kitchen Craft Digital Food Thermometer and Kitchen Timer with Probe for Meat, Sugar, Jam and More

Quality Products
For Your Home

Customer Service
Happy to Help

Fast Delivery
Countrywide
3,250.00 KES
3,795.00 KES
Ex Tax: 3,250.00 KES
This item is not available online at present but may be available in one of our shops.

Please see below where it may be available.
WhatsApp or Call us on 0714389495 for any inquries.
Store
Quantity
Warehouse - vituzote.com
0
vituzote.com at Junction Mall
0
vituzote.com at Yaya Center 1st Floor
0
vituzote.com at Sarit Center
1
vituzote.com PRO Shop at Sarit
0
Tags:
kitchencraft
,
digital
,
food
,
thermometer
,
and
,
timer
,
with
,
probe
,
for
,
meat
,
sugar
,
jam
,
more
,
grill
,
barbecue kcdigtherm barbeque kitchen-thermometers
Leave nothing to chance and remove any doubt about whether meat is cooked thoroughly with this thermometer and timer combination. Simply set the required cooking time on the timer and check the inner food temperature with the probe.
The probe can even stay inside the meat as it cooks, leaving the LCD display on the outside so you can always check what's going on. Ideal for use with all types of meat and poultry and for use in ovens, deep frying, boilers and barbecue grills.
Featuring heat resistant wire and a stainless steel probe.
The timer can also be used on it's own.
Battery required.
MONITOR TIME AND TEMPERATURE: This 2-in-1 digital timer and cooking thermometer removes all the guesswork from your cooking
IN OVEN PROBE: It lets you monitor food temperature while it cooks, and lets out a clear alarm when the target temperature is reached
VERSATILE: It's ideal as a meat thermometer, as a way to test oil temperature, or for timing tricky meals like Christmas dinner
EASY TO USE: Its simple 3-button design and clear LCD screen make it easy to ensure food is safely cooked and delicious