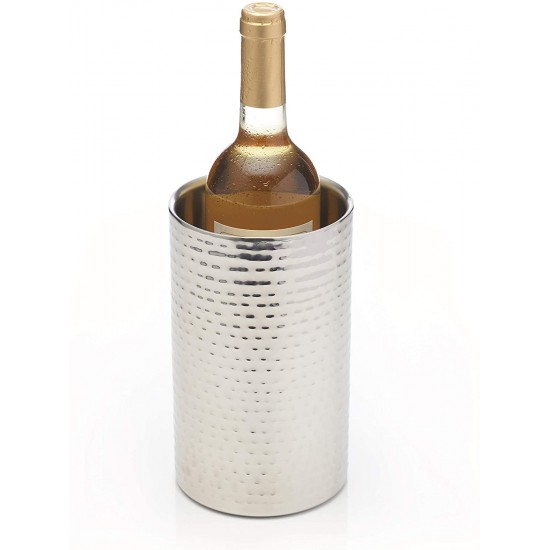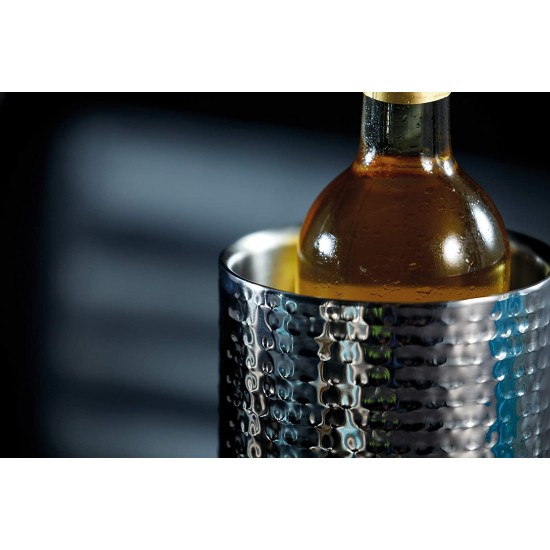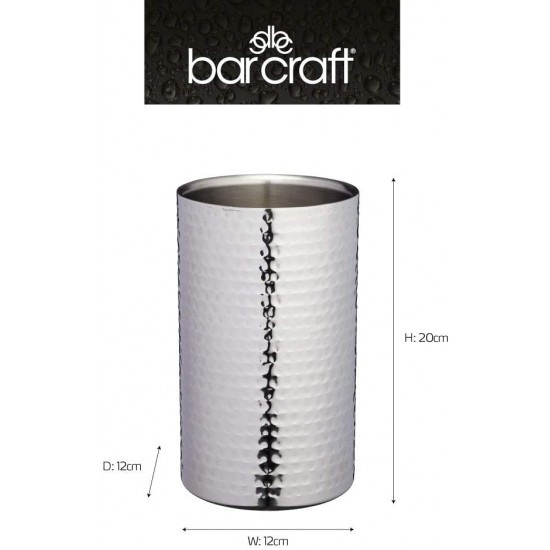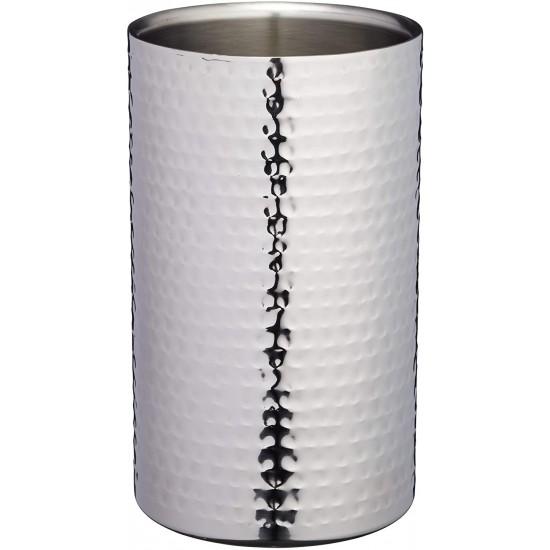 -12 %




BarCraft Double-Walled Stainless Steel Wine Bottle Cooler, 12 x 20 cm (4.5" x 8") - Hammered Finish

Everything for Home
Trusted Quality Products

Dedicated Customer Service
We Are Happy to Help

Quick Delivery
Countrywide Safe Delivery
4,850.00 KES
5,500.00 KES
Ex Tax: 4,850.00 KES
Tags:
barcraft
,
double-walled
,
stainless
,
steel
,
wine
,
bottle
,
cooler
,
(4.5 (4.5 (4.5 (4.5"
,
8")
,
hammered
,
finish
,
bar-accessories
,
bcwcoolham (4.5"
,
8")
Give your cabernet and chardonnay pride of place on dining tables and bars with this gorgeous double-walled, hammered wine chiller.
This ingenious cooler is specially designed to keep wine exquisitely chilled for longer, so your guests can enjoy a free-flowing supply of fresh, zingy wine and conversation – all under the glow of its beautiful hammered finish.
The clever double-walled design works by trapping cool air around your wine bottle, and as a bonus feature, it also helps prevent exterior frost and condensation, so you won't end up with a messy puddle to clean up after!
Did someone say wine? Make sure there's always a chilled glass waiting for you with this gorgeous hammered-finish wine cooler

Made of durable, food-grade stainless steel, with a double-wall design that traps cool air to keep wine deliciously chilled

Less messy than an ice bucket and more convenient than a wine fridge, this double-walled cooler won't frost or drip with condensation

The hammered texture contrasts beautifully with the smooth silver interior, adding a touch of luxury to any dining table or bar space

It makes a great gift for the wine-lover in your life. Fits most standard wine bottles.