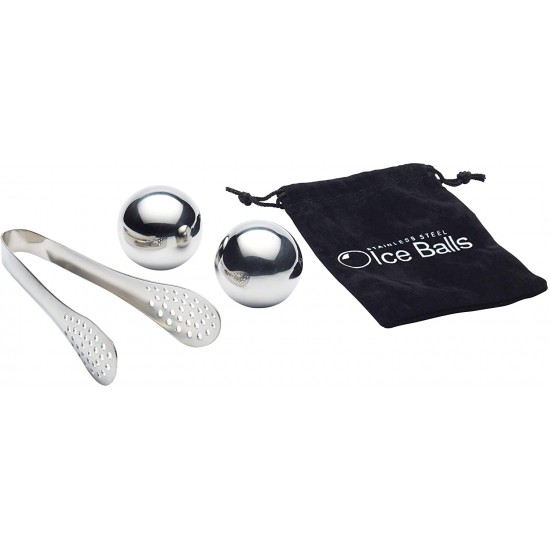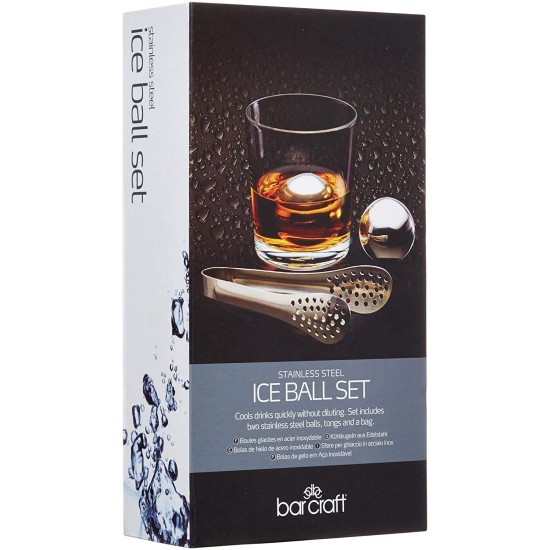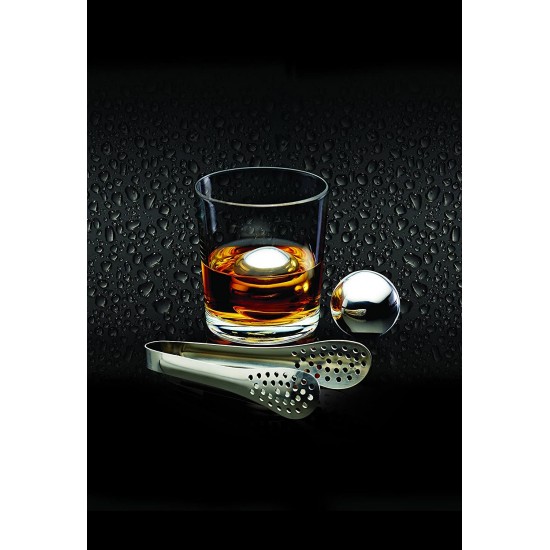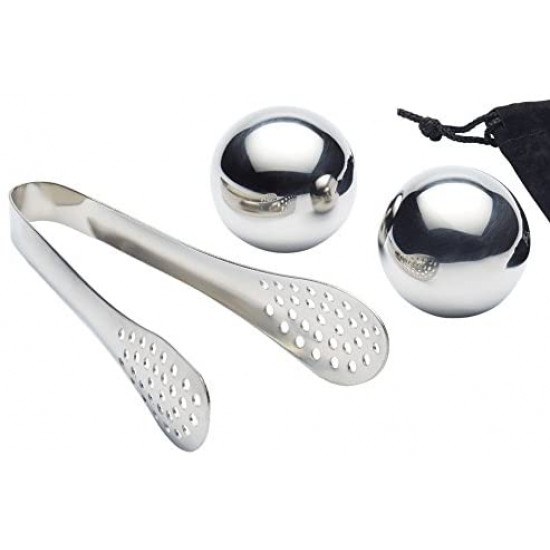 -13 %




BarCraft Ice Ball Set, Stainless Steel, Pack of 2 Reusable Ice Cubes with Tongs and Storage Bag

Everything for Home
Trusted Quality Products

Dedicated Customer Service
We Are Happy to Help

Quick Delivery
Countrywide Safe Delivery
3,450.00 KES
3,950.00 KES
Ex Tax: 3,450.00 KES
Fumbling with ice trays or silicone moulds can be a real hassle, especially when they ultimately melt tap-water into your drink! With our stainless steel ice balls, cool your drinks quickly without diluting the quality of your drink.
Perfect for maintaining the delicate flavour balance of whisky and other robust spirits. With included tongs and bag, for stopping the balls frosting over and use the tongs to easily add to drinks without causing a splash!
Everyday essentials for the bar at home, BarCraft offers a selection of bar essentials to bring the fun inside your home. Covering wine, cocktails, spirits and so much more, BarCraft is the perfect choice when wanting to relax at home, feeling refreshed and revitalised.
DON'T SACRIFICE FLAVOUR : Unlike normal ice cubes, these ingenious ice balls keep drinks refreshingly cool without diluting the taste
IDEAL FOR SPIRITS : Like whisky stones, these hygienic stainless steel balls keep the complex flavours of whisky, bourbon and rum intact
LESS MESS, LESS HASSLE : The ice balls are 100% H²O free, so they'll never melt and leave a mess
REUSE WITH EASE: Simply pop them in the frost-resistant velvet bag, then chill in the freezer, ready for your next nightcap
A PRACTICAL WHISKY GIFT : This ice ball set is handsomely gift boxed, complete with a pair of stainless steel tongs
Place balls inside bag and leave in freezer for minimum 4 hours before use.
Balls and tongs are handwash only
Bag is wipe clean only