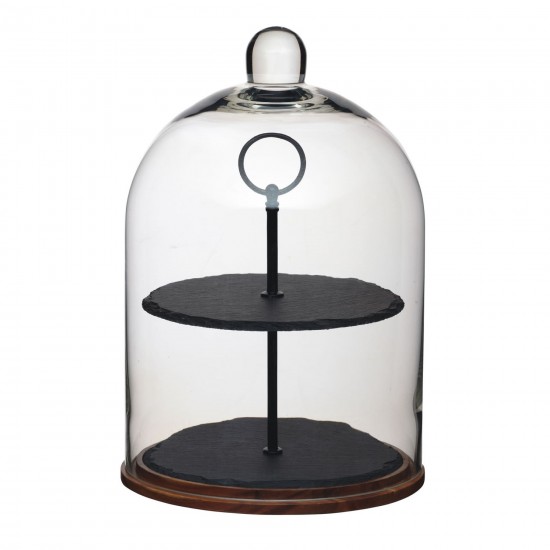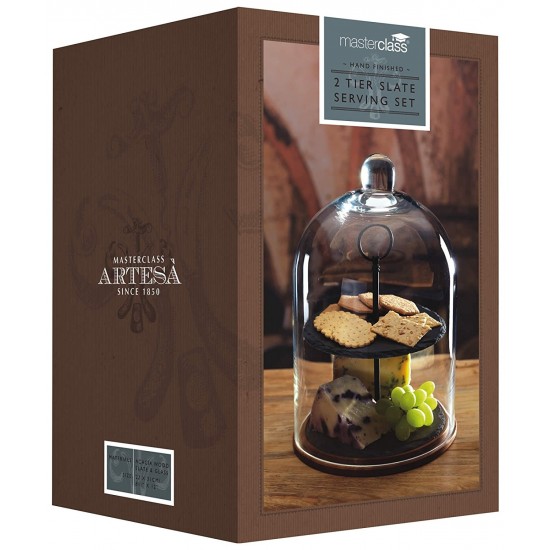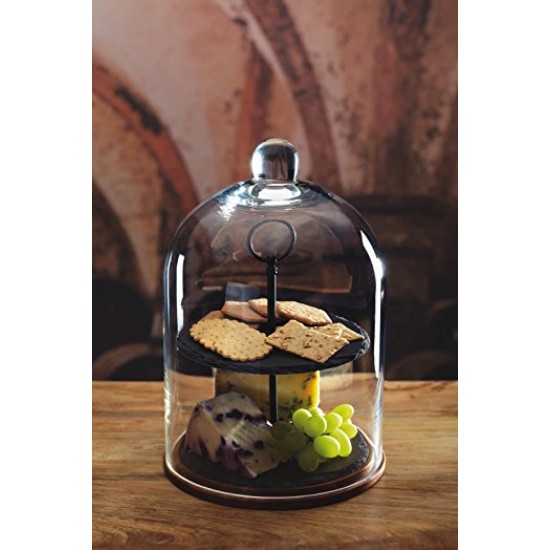 -21 % Limited Stock



Artesà 2-Tier Serving Stand / Cake Dome, 22 x 31 cm (8.5" x 12")

Quality Products
For Your Home

Customer Service
Happy to Help

Fast Delivery
Countrywide
9,850.00 KES
12,500.00 KES
Ex Tax: 9,850.00 KES
This item is not available online at present but may be available in one of our shops.

Please see below where it may be available.
WhatsApp or Call us on 0714389495 for any inquries.
Store
Quantity
Warehouse - vituzote.com
0
vituzote.com at Junction Mall
0
vituzote.com at Yaya Center 1st Floor
0
Uganda vituzote.com - Uganda
0
vituzote.com at Sarit Center
1
vituzote.com PRO Shop at Sarit
0
Showcase your cakes, cheeses, biscuits, canapés, and antipasti in spectacular style. The Master Class Artesà Two-Tier Serving Stand / Cake Dome features two beautiful slate serving platters and a beautifully clear glass cloche, so it's sure to catch an admiring glance or two.
Whether you're hosting an afternoon tea or serving the cheese course at a dinner party, with this two-tier serving stand, you can make the occasion all the more memorable. It's crafted using a selection of the finest natural materials.
The authentic acacia wood base provides the perfect stand to elevate the serving platters for all to see. The two platters are produced from natural slate and finished by hand. This means all of the characterful bumps, rough edges and unique features remain completely intact.
Cool to touch, these 18 cm (7") platters provide a great surface on which to serve elaborate petit fours, cream cakes, antipasti meat dishes and hard cheeses.
Last but not least, the set's gorgeous glass cloche provides a gorgeous and functional finishing touch. This is ideal for outdoor dining, as it helps keep your food protected. It's a striking centerpiece, fit to adorn any dining table!
With your treats neatly laid out, ready for serving, you want them to remain perfect. This tiered serving stand features a ringed metal spindle, so you can easily carry them out to the table.
Beautifully packaged in a gift box, this two-tier serving stand/cake dome makes a great wedding present or housewarming gift. Or, of course, you could treat yourself to this beautiful piece of serveware.
A wonderful centerpiece to impress guests and serve food in style, made of beautiful natural materials

Features 2 natural slate plates, a central black metal spindle, an acacia wood base and a glass serving cloche

Perfect for creative food presentation - dress up simple courses like cheeses and biscuits, or showcase cakes, fresh fruit and canapés

Part of the MasterClass Artesà collection, which features dozens of elegant serveware items

Packed in a lovely gift box.