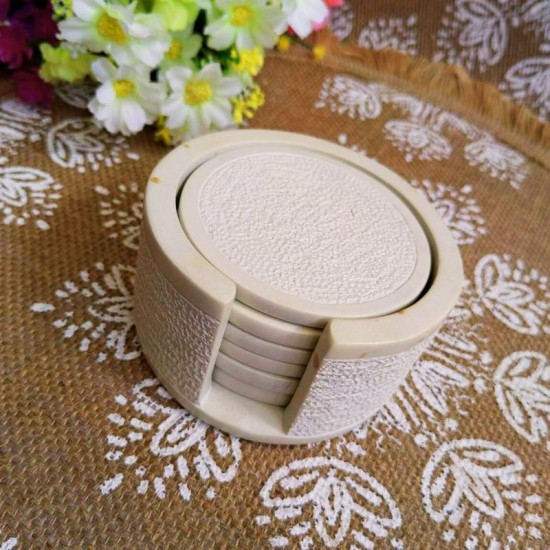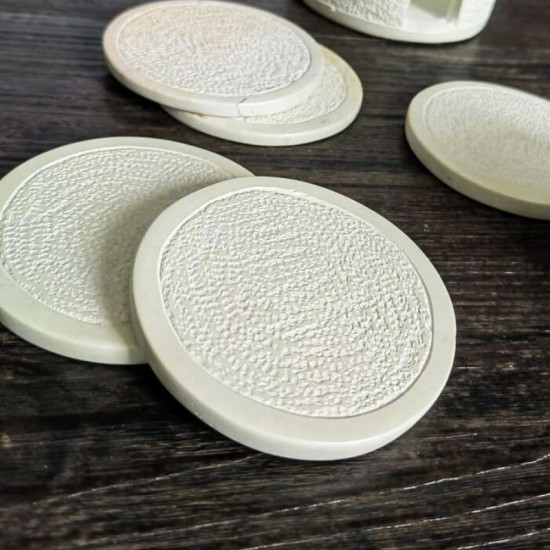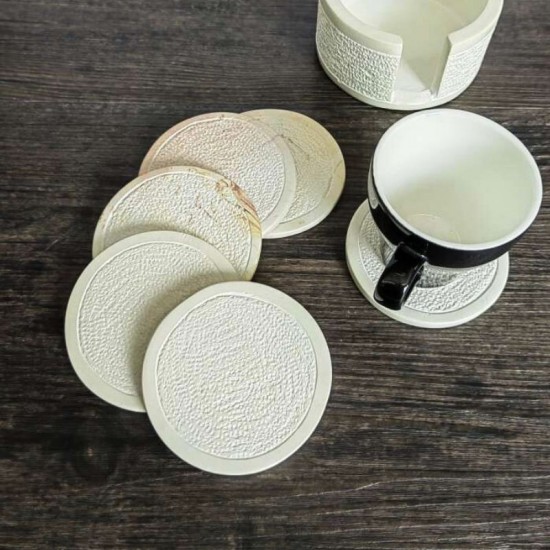 New -18 %




Undugu Etched Natural Handcrafted SoapStone Coasters + Holder, Set of 6

Quality Products
For Your Home

Customer Service
Happy to Help

Fast Delivery
Countrywide
1,850.00 KES
2,250.00 KES
incl VAT
Elevate your tabletop aesthetics. Decorate and protect your table top with these charming, timeless Soapstone coasters! Each one is handcrafted from Kenyan Soapstone . These coasters blend natural beauty with functional elegance, adding a touch of sophistication to your living spaces. They will age beautiful, making the perfect item for your home or an amazing gift.
Features:
Artistic Flair: Rebecca Matara's craftsmanship comes to life in these coasters, each one etched with precision to create a unique visual statement.

Natural Elegance: Crafted from natural stone, these coasters showcase the innate textures and hues of the material, adding organic charm to your surroundings.

Functional Beauty: Protect your surfaces from moisture and heat with these coasters, serving as a practical solution that doesn't compromise on style.

Set of 6: The set includes six coasters, perfect for accommodating larger gatherings and ensuring every guest enjoys their beverage without worries.

Thoughtful Gifting: With their blend of artistry and utility, these coasters make for a considerate gift that enhances both the aesthetic and functional aspects of a home.
By acquiring this set, you contribute to Undugu Fair Trade Limited's mission of empowering artisans like Rebecca Matara, enabling them to thrive through their craft. Each coaster in the Etched Set of 6 represents a miniature canvas of artistry and practicality, embodying the essence of Undugu's commitment to fair trade and artisan empowerment.
This item is handcrafted and no two pieces are alike. Slight variations are normal and unique to each skillfully hand crafted item
Care Instructions
1. Handle with Care. Soapstone is delicate, so please handle them with care to prevent any accidental mishaps. You can place them on cushioned surface to avoid cracking when placing them on a surface.
2. Protect from Sunlight: Keep them away from direct sunlight to avoid fading and preserve their colors and intricate carvings.
3. Temperature TLC: Avoid exposing them to very hot or very cold environments as it could cause the stone to crack or get damaged.
4. Cleaning:
*Use a soft, dry cloth to dust and keep them looking fresh and clean.
*In case of a mishap, use plain water to clean. Skip the harsh chemicals and abrasive cleaners, as they can harm the stone's natural beauty.
5. Soapstone can absorb moisture over time, so avoid placing them in humid spots or in direct contact with water.
6. For those who want to go the extra mile, a light coat of food-grade mineral oil or beeswax can enhance their natural shine and offer extra protection.