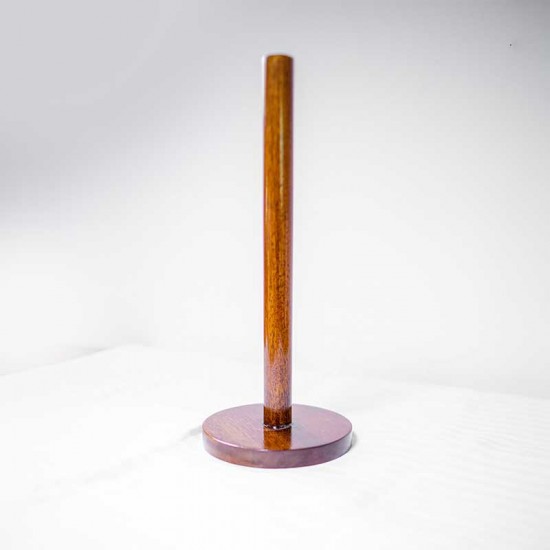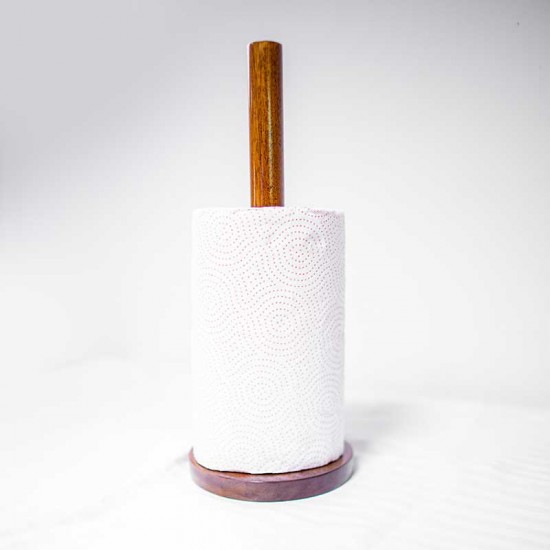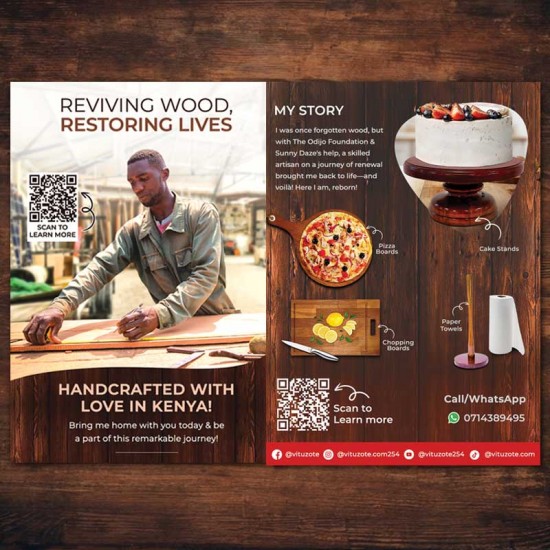 New -17 %



Sunny Daze Handcrafted Mahogany Wood Kitchen Paper Towel Holder - Straight Rod Design Without Top Finial, Height 37cm

Quality Products
For Your Home

Customer Service
Happy to Help

Fast Delivery
Countrywide
3,850.00 KES
4,650.00 KES
incl VAT
Stock:

In Stock

Brand: Sunny Daze
Model:

SDPTHOLDER2068
Tags:
sunny
,
daze
,
kitchen
,
paper
,
towel
,
holder
,
dark
,
brown
,
home
,
and
,
garden height
,
37cm straight
,
rod
,
without
,
top
,
finial handcrafted
,
design finial finial finial finial finial finial finial finial finial finial mahigany
,
wood
,
finial mahogany
,
finial finial finial finial finial finial
Introducing our stylish and practical paper towel holder, the perfect addition to elevate your kitchen's functionality and aesthetics. Crafted with care and precision, this holder is more than just a kitchen accessory; it's a statement of convenience and sophistication.
Crafted with Purpose
Born from recycled off-cuts that would have otherwise been disposed of or worse, burnt, provide a second chance for both materials and people. Each product is meticulously handcrafted by artisans employed through The Odijo Foundation, dedicated to rehabilitating and reintegrating selected drug-addicted individuals by providing them with the vocation of woodworking. These unique creations by SunnyDaze, offer elegant home and restaurant knick-knacks.
By choosing these Kenyan-made products at Vituzote.com, you not only acquire beautiful and functional items for your kitchen but also support sustainable living and positive change in the local community.
Features
1. The sturdy 15cm diameter base ensures unwavering stability, providing a reliable foundation for your paper towels. Say goodbye to wobbles and spills; this holder stands firm, ready to assist in your daily kitchen tasks.
2. At a height of 37cm, this holder offers easy access to your paper towels whenever you need them. No more fumbling or searching for towels when you're in the midst of cooking. With this holder, everything is within arm's reach.

3. The 3cm diameter rod is thoughtfully designed for effortless tearing. Say goodbye to frustrating paper towel tears that leave you with uneven, inconvenient pieces. With this holder, tearing is smooth and precise, ensuring you get just the right amount every time.
4. Upgrade your kitchen's functionality with ease. This paper towel holder not only enhances the efficiency of your space but also adds a touch of practical elegance that complements any kitchen decor.

5. Has a timeless beauty of Mahogany hardwood
Specifications:
- Base Diameter: 15cm
- Base Thickness: 2cm
- Height from the Ground: 37cm
- Rod Diameter: 3cm
This item is handcrafted and no two pieces are alike. Slight variations are normal and unique to each skillfully hand crafted item
Care Instructions
Hand wash with mild dish soap, warm water, and a soft cloth or sponge.

Disinfect and oil your Mahogany kitchen items every few weeks to keep wood hydrated and prevent cracking.

Be gentle when tearing off paper towels to avoid damage.

Avoid dishwashers.