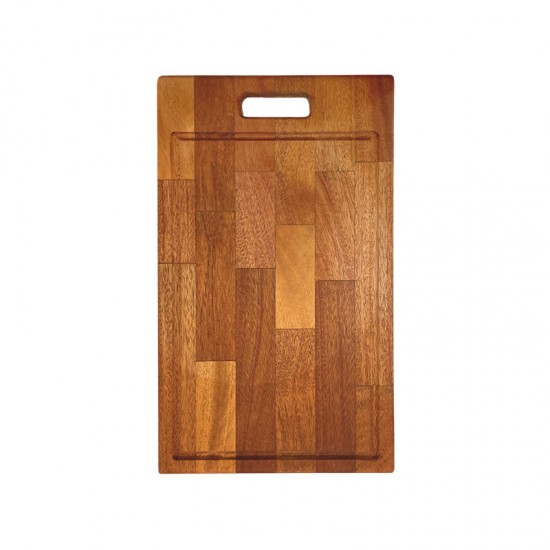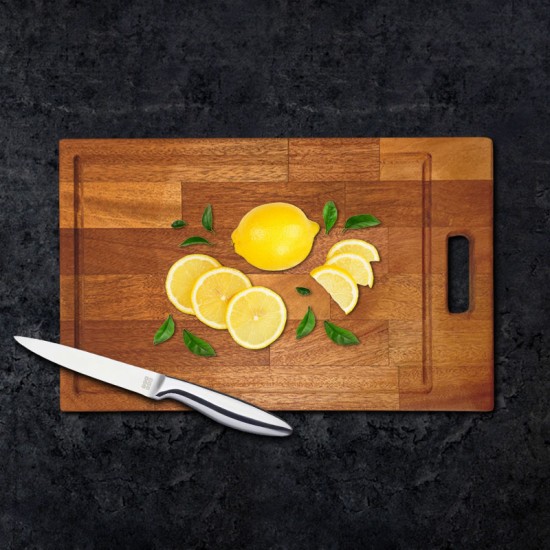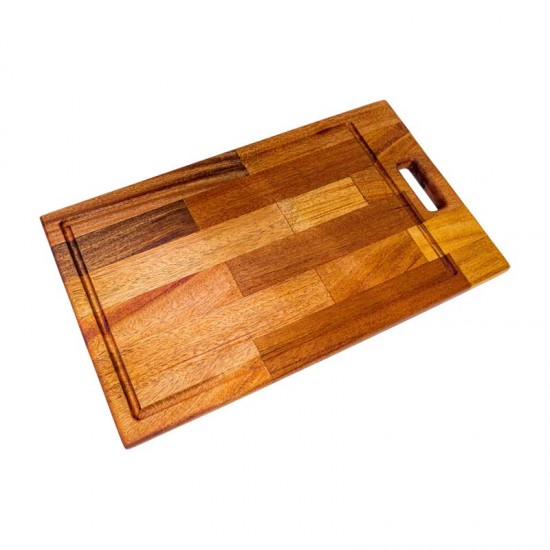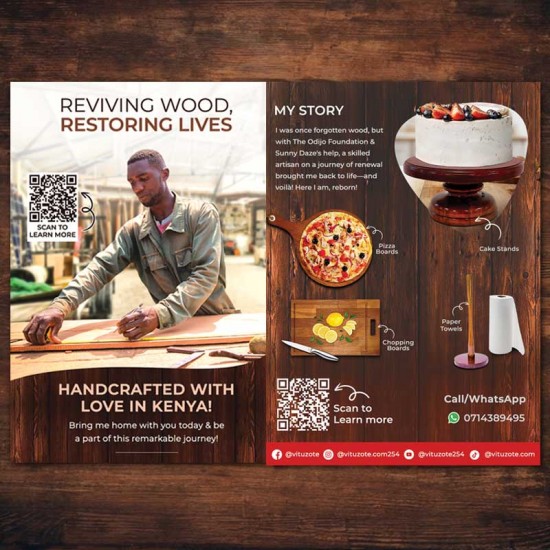 New -14 %




Sunny Daze Handcrafted Mahogany Hardwood Checkered Rectangular Chopping Board - 50cm x 30cm x 2.54cm

Quality Products
For Your Home

Customer Service
Happy to Help

Fast Delivery
Countrywide
4,750.00 KES
5,500.00 KES
incl VAT
Stock:

In Stock

Brand: Sunny Daze
Model:

SDCHECKBOARD647
Tags:
sunny
,
daze
,
rectangular
,
checkered
,
chopping
,
board
,
home
,
and
,
garden 50cm*30cm*1 handcrafted
,
2.54cm mahogany
,
hardwood
Prepare to embark on a journey of culinary mastery with every chopping board we offer. Crafted by the skilled hands of artisans, each piece is a vibrant masterpiece, bursting with natural grain patterns that narrate tales of nature's exquisite artistry and human craftsmanship.
Crafted with Purpose
Born from recycled off-cuts that would have otherwise been disposed of or worse, burnt, provide a second chance for both materials and people. Each product is meticulously handcrafted by artisans employed through The Odijo Foundation, dedicated to rehabilitating and reintegrating selected drug-addicted individuals by providing them with the vocation of woodworking. These unique creations by SunnyDaze, offer elegant home and restaurant knick-knacks.
By choosing these Kenyan-made products at Vituzote.com, you not only acquire beautiful and functional items for your kitchen but also support sustainable living and positive change in the local community..

Features
1. Unyielding Strength: Built to endure, these boards are unwavering against even the most demanding of chopping tasks. They stand strong, never succumbing to the pressures of warping or splitting. With these boards, you can rely on their enduring strength to elevate your culinary creations.
2. Versatile Precision: From slicing delicate vegetables with precision to expertly cutting through meats, these boards prove their reliability and versatility time and time again. Embrace the innate beauty of wood through their exquisite grain patterns, which are available in a variety of sizes and shapes to effortlessly complement any kitchen.
3. A Sustainable Touch: With sustainability at their core, these boards are crafted from high-quality, eco-friendly wood. By choosing these boards, you not only add a touch of elegance to your culinary haven but also contribute to a healthier planet, aligning your kitchen with eco-conscious values.
4. Has a timeless beauty of Mahogany hardwood
Dimensions: - Size: 50cm x 30cm (Length x Width)
This item is handcrafted and no two pieces are alike. Slight variations are normal and unique to each skillfully hand crafted item
Care Instructions
After each use, wash with mild dish soap and warm water.
Gently scrub away food residue with a soft-bristle brush.
Perform regular cleaning and disinfection.
After disinfecting, apply food-grade mineral oil or beeswax conditioner every few weeks.
Rotate regularly and designate sides for meats and other foods to prevent cross-contamination.
Avoid dishwashers.