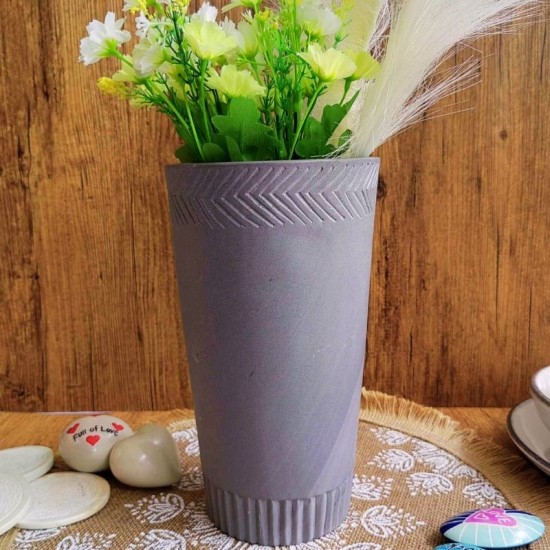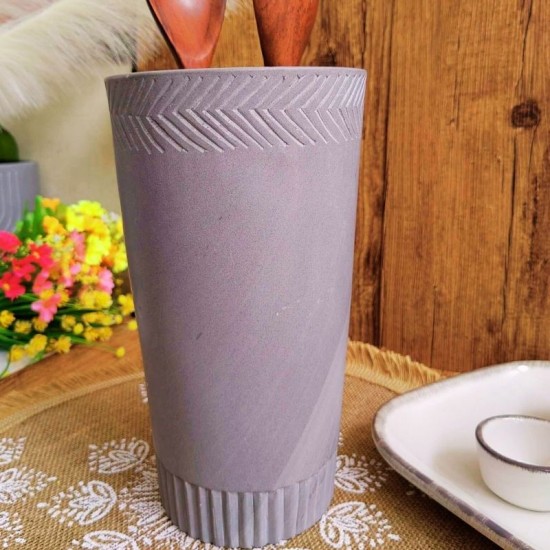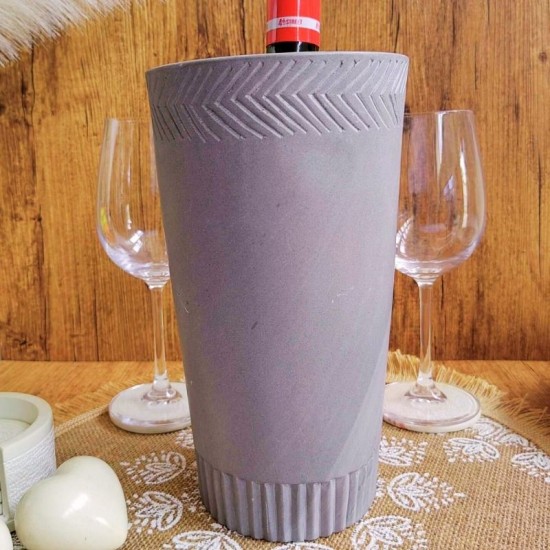 New -13 %


Undugu Cylindrical Cone Handcrafted Soapstone Statement Vase

Quality Products
For Your Home

Customer Service
Happy to Help

Fast Delivery
Countrywide
3,250.00 KES
3,750.00 KES
incl VAT
Introducing the Cone Cylindrical Vase, a symphony of elegance and craftsmanship. Crafted with precision by artisan Joash Oigo, these vases stand tall at 24.5cm. With a circumference of 44cm and a diameter of 14cm, they capture attention with their striking proportions.
Features:
Artisan Craftsmanship: Hand-carved by the skilled hands of Joash Oigo, these vases embody the essence of artistic dedication and mastery.




Distinctive Design: The bottle-shaped vases possess a unique charm, setting them apart as distinctive decor pieces that redefine

sophistication.

Natural Radiance: Carved from Kisii soapstone, these vases showcase a smooth texture and a natural shine that infuses your home with inviting warmth.

Versatile Beauty: Whether gracing your living space or adorning your workspace, these vases add a touch of timeless beauty that transforms any environment.

Gifts of Significance: These vases are not just decorative items; they carry the spirit of artistry and handcraftsmanship, making them thoughtful gifts or meaningful souvenirs.

Empowering Impact: By choosing these vases, you actively participate in Undugu Fair Trade Limited's initiative, supporting artisans like Joash Oigo and nurturing their creative journey.
Embrace the aesthetic allure of the Cone Cylindrical Vase, where artistic mastery meets functionality. Each vase is more than an object; it's a testament to the beauty of skilled hands and the social initiative that propels artisans towards brighter futures.
This item is handcrafted and no two pieces are alike. Slight variations are normal and unique to each skillfully hand crafted item
Care Instructions
1. Handle with Care. Soapstone is delicate, so please handle them with care to prevent any accidental mishaps. You can place them on cushioned surface to avoid cracking when placing them on a surface.
2. Protect from Sunlight: Keep them away from direct sunlight to avoid fading and preserve their colors and intricate carvings.
3. Temperature TLC: Avoid exposing them to very hot or very cold environments as it could cause the stone to crack or get damaged.
4. Cleaning:
*Use a soft, dry cloth to dust and keep them looking fresh and clean.
*In case of a mishap, use plain water to clean. Skip the harsh chemicals and abrasive cleaners, as they can harm the stone's natural beauty.
5. Soapstone can absorb moisture over time, so avoid placing them in humid spots or in direct contact with water.
6. For those who want to go the extra mile, a light coat of food-grade mineral oil or beeswax can enhance their natural shine and offer extra protection.
Please note that the vases have been specially treated to accommodate fresh flowers. However, we kindly discourage using them for water, as soapstone can be sensitive to moisture. Instead, consider using a glass or plastic container inside the vase to hold the water for flowers.