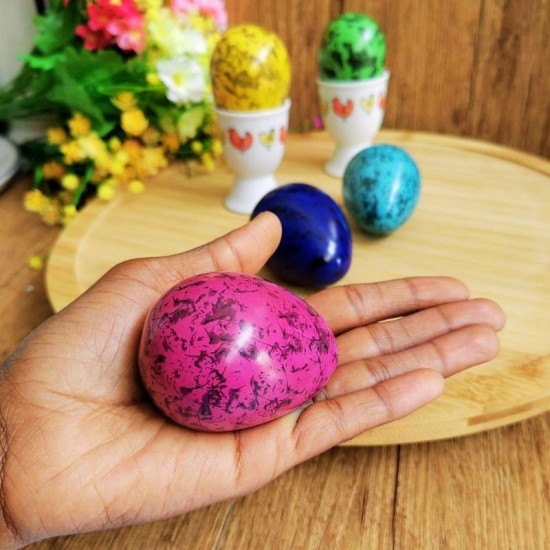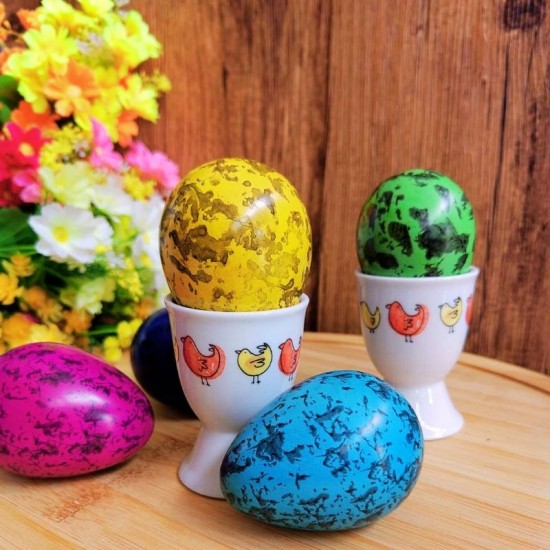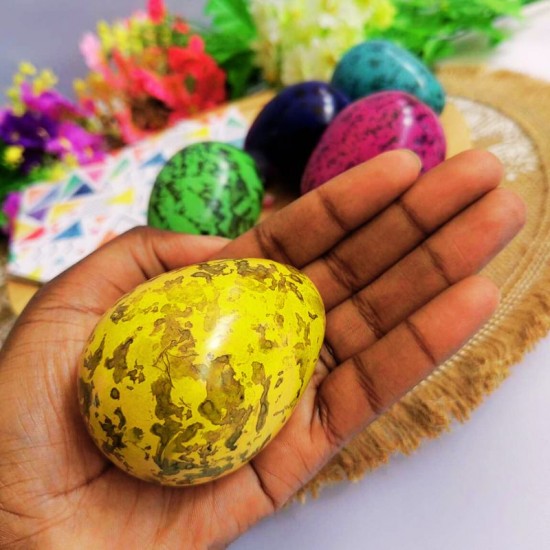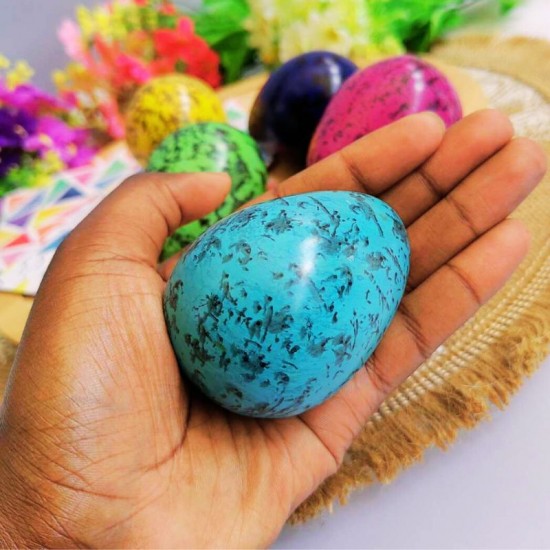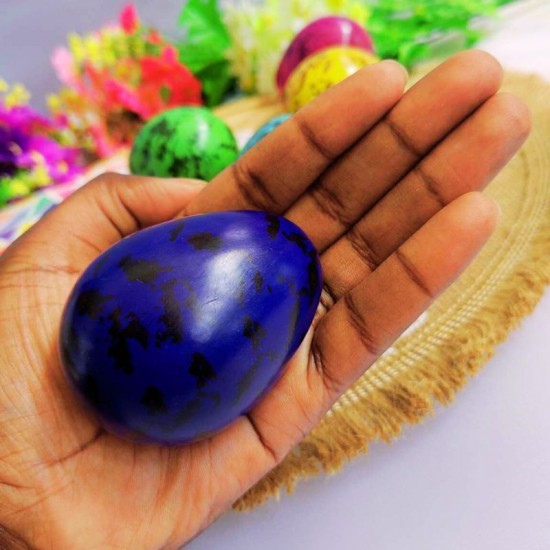 New






Undugu Hand Made Soapstone Easter Egg - 1 Piece, Assorted Colours

Quality Products
For Your Home

Customer Service
Happy to Help

Fast Delivery
Countrywide
Presenting the exquisite Carved and Painted Patterned Soapstone Eggs. What sets these eggs apart is their unique design, meticulously created by skilled artisans through a wholly manual process. Each egg undergoes meticulous carving from soapstone sourced from local mines, reflecting the rich African heritage. Their flawless finish and intricate detailing make them perfect for indoor or outdoor seasonal displays, delightful gift selections, charming additions to bookshelves or desks, and even functional paperweights. Through the proud craftsmanship of these gems in Kenya, we offer you a piece of authentic African artistry that brings boundless joy upon ownership.
Features:
Handcrafted by artisan Dennissa Omari.

Standing at 8cm tall with a top circumference of 12cm and a bottom circumference of 16cm

Come in an array of vibrant, assorted colors.
These soapstone Easter eggs not only embody artistry but also stand for a socially responsible initiative. In partnership with Undugu Fair Trade Limited, these creations contribute to empowering disadvantaged artisans. Proceeds from the sales go towards expanding market access for both existing and new producers, while also funding impactful social programs that uplift the lives of the less privileged. Our commitment to sustainability ensures that your appreciation of these Easter eggs extends beyond their aesthetic beauty.
This item is handcrafted and no two pieces are alike. Slight variations are normal and unique to each skillfully hand crafted item
Care Instructions
1. Handle with Care. Soapstone is delicate, so please handle them with care to prevent any accidental mishaps. You can place them on cushioned surface to avoid cracking when placing them on a surface.
2. Protect from Sunlight: Keep them away from direct sunlight to avoid fading and preserve their colors and intricate carvings.
3. Temperature TLC: Avoid exposing them to very hot or very cold environments as it could cause the stone to crack or get damaged.
4. Cleaning:
*Use a soft, dry cloth to dust and keep them looking fresh and clean.
*In case of a mishap, use plain water to clean. Skip the harsh chemicals and abrasive cleaners, as they can harm the stone's natural beauty.
5. Soapstone can absorb moisture over time, so avoid placing them in humid spots or in direct contact with water.
6. For those who want to go the extra mile, a light coat of food-grade mineral oil or beeswax can enhance their natural shine and offer extra protection.