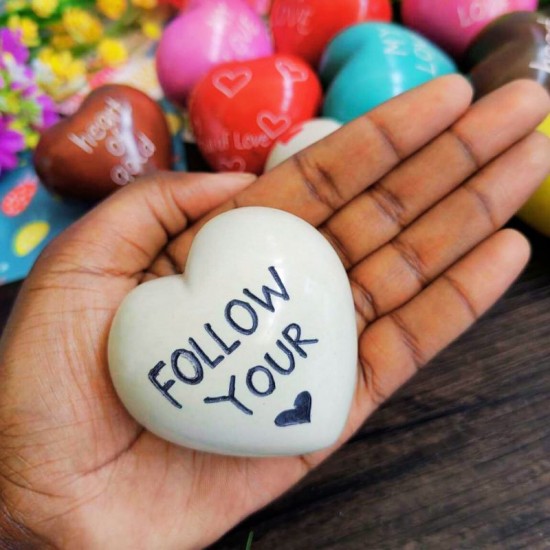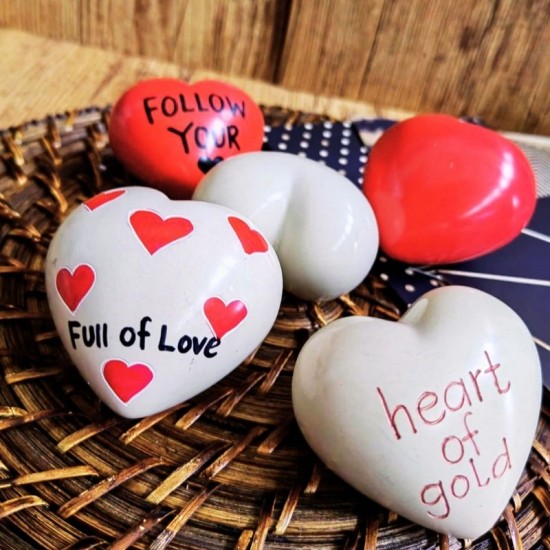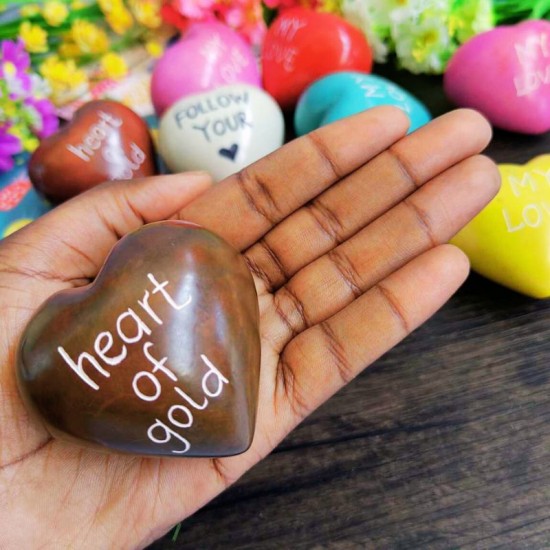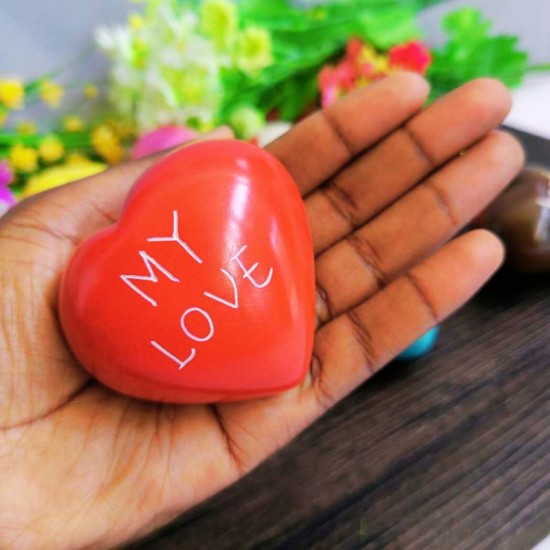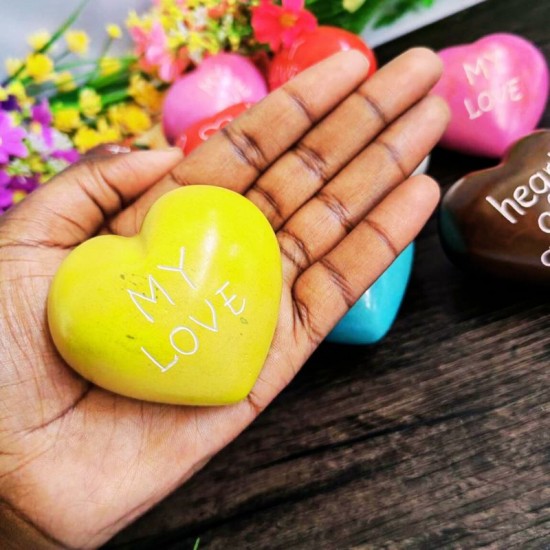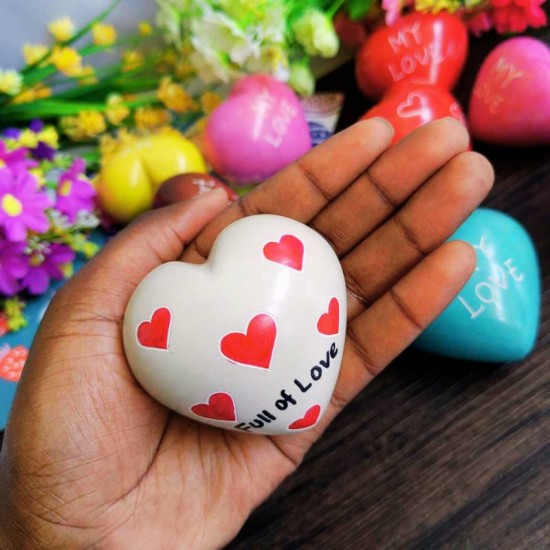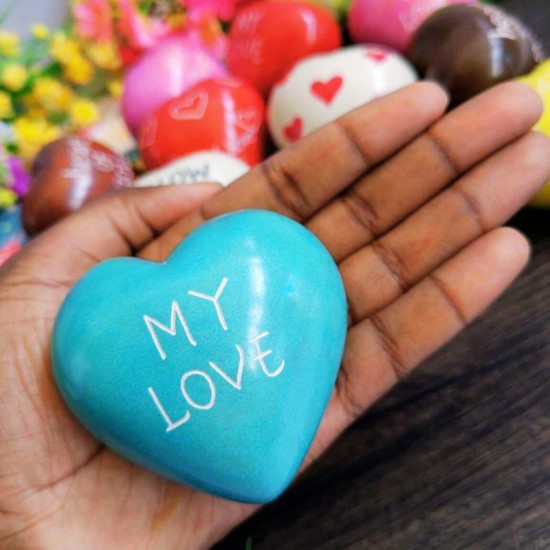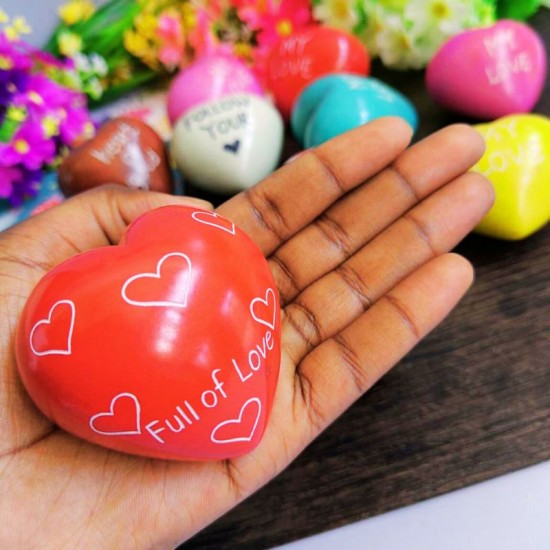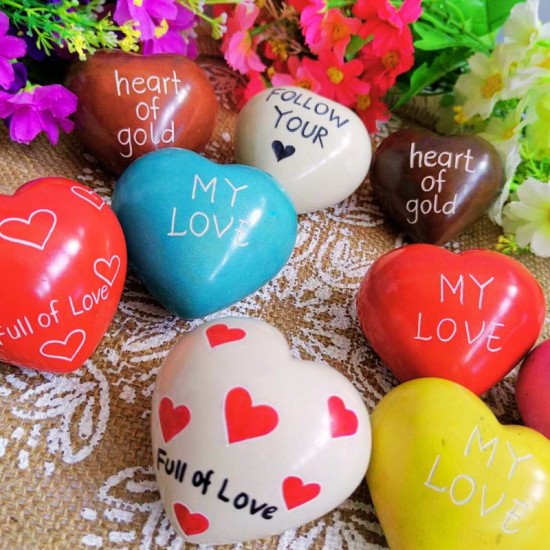 New









Undugu Love Hearts Handcrafted Soapstone Keepsake - 1 Piece, Assorted Colours

Quality Products
For Your Home

Customer Service
Happy to Help

Fast Delivery
Countrywide
These heart-shaped soapstones hold more than aesthetic value. Each piece embodies ethical sentiment, whether given as a love pebble, a friendship heart, or even as a charming and practical paperweight. Crafted with care, each heart has been meticulously sanded underwater, resulting in a remarkably smooth finish that you'll love to touch. These heart-shaped soapstones not only convey heartfelt emotions but also represent true craftsmanship. They stand as impeccable gift choices for any occasion and serve as delightful additions to existing heart collections. They encapsulate emotions in a tangible form, making them perfect tokens of affection or cherished decorative pieces.
Features:

Meticulously crafted by skilled artisans. Josphat's creation bears the inscription 'My Love,' while Zipporah's pieces are named 'Full of Love' and 'Follow You.' Drucilla Obara's masterpiece is the 'Heart of Gold.'

With each order, you'll receive a puffy heart stone of your choice.




Measuring 7cm by 6cm
These creations extend far beyond their artistic allure and also stand for a socially responsible initiative. Through our partnership with Undugu Fair Trade Limited, each purchase empowers disadvantaged artisans in Kenya. These artisans, hailing from Kenya, are empowered to harness their skills and resources, thereby accessing sustainable livelihoods. Proceeds expand market access and nurture self-reliance. Your choice resonates with compassion and stands as a testament to impactful change.
This item is handcrafted and no two pieces are alike. Slight variations are normal and unique to each skillfully hand crafted item
Care Instructions
1. Handle with Care. Soapstone is delicate, so please handle them with care to prevent any accidental mishaps. You can place them on cushioned surface to avoid cracking when placing them on a surface.
2. Protect from Sunlight: Keep them away from direct sunlight to avoid fading and preserve their colors and intricate carvings.
3. Temperature TLC: Avoid exposing them to very hot or very cold environments as it could cause the stone to crack or get damaged.
4. Cleaning:
*Use a soft, dry cloth to dust and keep them looking fresh and clean.
*In case of a mishap, use plain water to clean. Skip the harsh chemicals and abrasive cleaners, as they can harm the stone's natural beauty.
5. Soapstone can absorb moisture over time, so avoid placing them in humid spots or in direct contact with water.
6. For those who want to go the extra mile, a light coat of food-grade mineral oil or beeswax can enhance their natural shine and offer extra protection.